The first acquaintance
4.1. At what time to plan a purchase of a kitten?
Cats' exhibitions where you can get a kitten take place at weekends. Catteries visiting also is more convenient to plan on weekend. Days off - time when the members of the family have more free time and you will have a possibility to surround a new member of a family with attention and love. Then your kitten very soon will understand that you are the new owner and the friend.
To transfer a kitten in transport just on hands is dangerous both for a kitten, and for passengers. It is better to prepare for this purpose the special container.
It is absolutely important how the kitten will get to your house; after all it is your first steps on a way to friendship and love. The classical variant of carrying the kitten over in the bosom is undesirable, as in this case the baby is under a big stress, after all it is impossible to explain to it where and what stranger carries it. It can start to panic and try to escape, using all its fighting arsenal consisting from small, but very sharp teeth and claws. As a result you will have to hold it even stronger that, most likely, will provoke it on absolutely desperate resistance. You will get home enemies, and there will require a lot of time and patience to prove to a small being that you only wish well to it.
4.2. Adaptation of a kitten
The kitten should study at first only one room and understand that it is its house. In a room there should be a meal bowl which it has got used to (ask the breeder about it), a bowl with water, and also the litter box, which the kitten will soon start to search for sure.
Hunker down near the basket and quietly call a kitten by name which it has already got used to. For sure thus it will pitifully begin to mew. Answer it with a calm, quiet voice which the kitten will soon get used to.
As soon as the kitten dares to leave the basket, it means that it has overcome the first fear. In the beginning it, to tell the truth, will slowly crawl on its belly and hide under a sofa or a case but this is a normal behavior for a cat in new, unfamiliar conditions. Don't let to a kitten the other pets and children at first.
The kitten should get used to you. Pat it, play and talk to it - then the trust and attachment to the new owner will arise and become stronger quickly in it.
Note. Don't forget that the kitten will follow you close now, will run underfoot, climb you, never understanding that closed doors can appear mortally dangerous for it. Move very carefully about the room. Such a small being can get into the most unpleasant situation because of pure curiosity, therefore constantly keep an eye on it.
4.3. Adaptation of an adult cat
The adult cat remembers the previous house and it takes it much time to get used to a new one, therefore have patience. A timid cat. As such cat will constantly hide in the beginning you should give up the expectation to have a gentle and tender house friend nearby. Try to find a source of its fear, it can be certain movements or sounds. To call trust, at first the same person should communicate with it, feed it and from time to time give it a titbit. In due course timidity will be gone. A cat "with an attitude". If you got a cat "with an attitude", possibly, you will come across some problems. For example, it will start to neglect scratching posts and will start to scratch and bite you when you want to carry it to these objects. Don't take it in arms, regularly put a bowl with meal before it and behave calmly and coolly. Gradually you will gain its trust. The veterinary can recommend some homeopathic depressants for your cat.
4.4. A cat and other pets
Let the new cat get used to other pets living with you. In order to avoid conflicts on the general territory you should distinguish forms of behavior of separate animals.
A dog. The friendship between a dog and a cat is possible, but if these animals can't get on, it is difficult to change something here. The reason of misunderstanding between these animals can be the fact that a cat and a dog "speak different languages". So, for example, wagging the tail means for a dog a friendly gesture while for a cat the similar gesture means intention or even irritation expression. The cat regards the fast approach as an attack and lifts upwards forepaws for defense. The dog considers the similar movements as the invitation to play.
The cat and the dog get on well with each other if they grow together. Also it is possible to teach the adult, well brought up and betrayed to the owner dog to respect a cat. Let the dog know that the cat is a member of the "band" from that moment too. The big problems arise in case when to a very capricious cat settle a young dog. It can suppress a puppy to such degree by its behavior that in due course it becomes the timid, unhappy animal constantly looking for a place to hide.
Rabbits, rodents and small birdies are potential bag for cats. It is very important to acquaint a kitten with them as soon as possible that it comes into the new environment normally. It is useless to try to accustom it to rodents or to birds: they seldom get on together. An "unsuccessful acquaintance" can make your former animal feel frustrated (disappointed) or jealous and lead to its leaving the house.
Other cat. Here the problem can be much more difficult. The adult cat has a rather cool reaction on the appearance of a kitten on its territory. Most likely, it will threaten a kitten as won't want to change the settled habits. It may take several months for full reconciliation.
Don't let the animals show any signs of aggression when acquainting them. "Introduce" them to each other on a neutral territory, during the game or feeding. Repeat the attempts until cats start to react on each other tolerantly and start to communicate. Then the hierarchical relations will set between them which should be accepted by you in full obedience.
Cut claws to both cats before the first acquaintance. Allow the cat to sniff a kitten – at first, possibly, fuffing will be heard. Separate the animals if the cat attacks a kitten but if it doesn't - don't disturb them.
4.5. Children
Children are often inclined to squeeze excessively a "newcomer", to express the emotions roughly, to grasp a kitten, to pull its tail... The adult cat can perfectly "escape" from children when it doesn't want to be bothered, but the kitten is helpless. You should explain to children that a kitten is not a toy that it needs to sleep much and it is absolutely impossible to awake it for playing. At the beginning it is even better to forbid the children to play with a kitten in your absence as it can be dangerous to both of them.
How to hold a cat in arms correctly: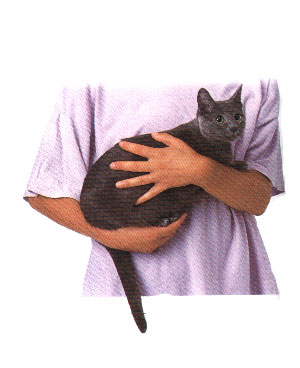 Photo 4.5.1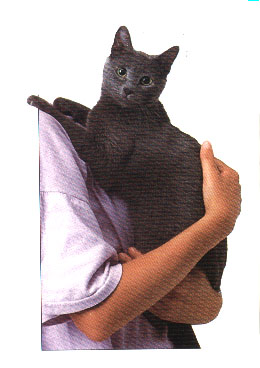 Photos 4.5.2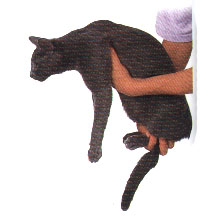 Photos 4.5.3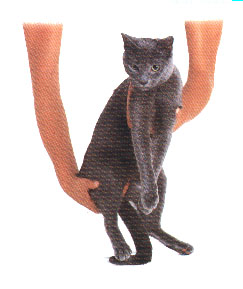 Photos 4.5.4
4.6. How to make friends with the new comer?
Physical contact is very important for establishing friendly mutual relations with your cat. If you take a cat in arms or carry it, you should give it the chance to pose the way at which it feels most comfortable, and to talk to it calmly. Steadfast and perverse cats meet very seldom. Try to understand what your cat loves, what favours are pleasant to it - scratching behind an ear, a stroking on a head, stomach combing. Take your cat in arms only when it wants it, never force it and don't do flicks which may frighten it.
PLACES WHICH CAN BE STROKED
Breast and ears
Some cats like it when they are stroked on a breast and scratched behind ears.
Neck and back
It will be pleasant to the weakened cat, when you stroke its neck and back.
Stomach
Don't stroke a stomach and hind feet of a cat if you are not sure that it likes it.
Head
The majority of cats love it when the owner stokes their head.
4.7. How to save a kitten from traumas?
Small toys, fur-tree tinsel, foil, fishing hooks, chips, needles for sewing, pins, prickles and other subjects can become the reason of a trauma and destruction of a kitten, and even the adult cat won't refuse to chew a polyethylene stopper from a vial with a Valerian smell. Threads are very dangerous, they can wind round the tongue and cause its hydrops, get stuck between teeth. Tubular bones are easily split and can injure a throat, a gullet, a stomach. Don't throw and don't leave dangerous subjects anywhere. The order in the house – health pledge of its tenants.
Kittens try everything on tooth, therefore toys should be only from a harmless material.
The toys tied to a rope or a thread, are dangerous for a cat, it can get tangled and even to suffocate, therefore, when you aren't in the house, it is better to hide such toys.
Don't throw about needles and thread rolls, the cat can swallow the thread end, or the thread can wind round the tongue root that is very dangerous.
All small objects which can be swallowed, should be stored in out of reach place.
It is necessary to take away or lift electric wires that the kitten couldn't reach them and crunch. The fallen electric device can become a fire source. Leaving the house, pull out plugs from the sockets.
Be attentive, when you close a door, don't slam a cat. A tail broken by a door is the most "popular" trauma. Carelessly closed door can kill a small kitten.
While the kitten is small, close or stick all narrow cracks and take away or fix all subjects which can fall.
Be attentive, when sit down on an armchair or lie down on a sofa - the kitten can get under a coverlet.
Store toxic substances in out of reach places.
Close tight the washing machine hatch, the refrigerator and the oven doors.
Place obstacles in loggia, on balcony, in window and window leaf.
4.8. The first feeding
Learn from the breeder or the former owner of a kitten, what diet it is used to (quantity of feedings in the day, accurately measured doses or "the free" portions, what food the kitten ate). If you want to change its diet, it is necessary to make transition gradually, within a week. Gradual transition will lower risk of stool softening or a diarrhea which are very dangerous for kitten's health.
Never give it food from your table so you teach it to beg and steal. Besides, it can become a reason of feeding balance damage and further - adiposis.
Always watch that the kitten has fresh water and that it has an opportunity to eat peacefully.
4.9. The first night in the new house
The first separation, the first acquaintance with the loneliness, the first night can be very difficult for your new pet.
Where should it sleep?
First of all, you should define: whether you want that your kitten slept with you or prefer, that it had its own bedroom? If you don't admit a thought that the kitten can sleep with you, you should be steadfast from the first night. Usually it takes 3-4 days for training.

BACK